Las Vegas Massacre
Las Vegas – a city that is valued for its vibrant and colorful atmosphere.  It is comprised of famous franchises and institutions that beam in a strip of color that sharply contrasts the harsh desert environment outside of the hub of popular culture.  The protective layer of city culture was ruptured the night of October 1, 2017 (CNN).  According to USA Today, a gunman opened fire on a country music festival in Las Vegas near the Mandalay Bay.  59 people were declared dead including the suicide shooter and more than 500 were injured.  The shooter was a 64 year Nevadan whose father was on the FBI most wanted list in the 1960s.  Nevada is a fairly lenient state, having limited gun regulations, as people do not need to a permit to buy or possess a weapon, or purchase machine guns that are banned in other states, if the person is federally compliant.  The incident is considered to be the deadliest mass shooting ever committed by one person on United States soil.  The hotel room from which the man had shot from was later searched and police found a slew of calculations regarding trigonometry and laws of physics.  His deadly calculations are what "sealed the fate of more than 500 people" (New York Times).  The precision was meticulously premeditated as a shift of one degree would have caused the beaten zone (area where bullets strike) to fall just outside of the crowd.  Las Vegas is changed forever.  A city that is valued for its bright atmosphere is found devastated following the tragedy.  All mourn for the vulnerability of the nation and world, and for the lives of the victims and families affected by such a heinous act of hate.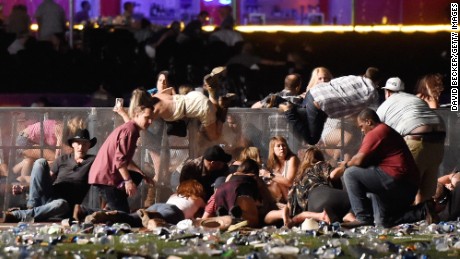 Hang on for a minute...we're trying to find some more stories you might like.
Shelby Benz, Editor
Shelby Benz is a senior at Modesto High School who is currently enrolled in the International Baccalaureate Programme. She is a very involved student who...